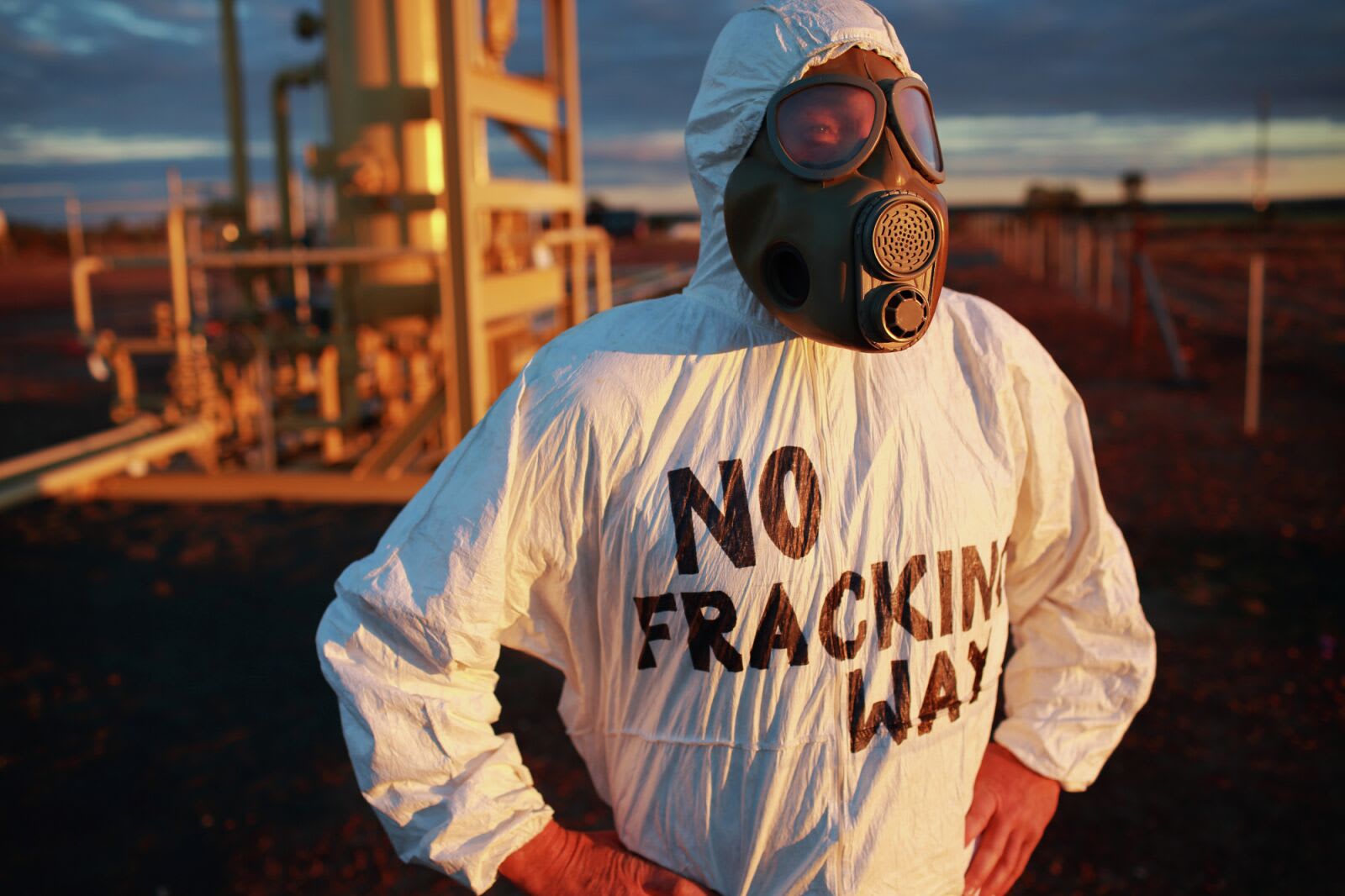 Listen in as Dayne talks about why he's called The Frackman, coal seam gas mining, why we all matter more than we know and how to be bold, brave and proud when becoming an activist.
TIFF and Human Rights Watch co-present the 13th annual Human Rights Watch Film Festival in Toronto, March 30 to April 7, 2016.
Synopsis
Dayne Pratzky loved the quiet life on his rural block in central Queensland. Then the coal seam gas company arrived, and that changed everything. Legally he couldn't stop them mining his land, but that didn't mean he wouldn't fight. And so began a David and Goliath battle against a $200 Billion industry. Along the way he found love, tragedy and triumph.
Frackman is like no other Australian film. It aims to spark a broad national conversation about the risks of our headlong rush into massive coal seam gas development.
Can we imagine any other issue that would bring together the likes of Alan Jones and Bob Brown?
See it and find out why.
Biography
Dayne Pratzky is a leading figure in the anti-Coal Seam Gas movement in Australia. Dayne starts his campaign of resistance when the Queensland Gas Company (QGC) begins CSG operations in his community of Tara, Queensland (near Chinchilla). The Tara locals recruit veteran campaigner Drew Hutton to the cause, who then founds the vast Lock the Gate Alliance.
Outraged that gas companies are demanding access to their land, and deeply troubled by the terrible health affects they believe are being caused by the industry, Dayne and his neighbours begin to fight back.
Dayne is an 'accidental' activist, having had no previous involvement with environmental campaigning. "I was a roo shooting, pig hunting kind of bloke," he says. "I'm the most unlikely environmentalist in the world. But when they force their way onto your land and destroy your community, you have no choice but to fight back."
Dayne discovers early on that the techniques used to extract unconventional gas buried deep beneath the ground have many potential risks. There is a significant chance that the region's water supply will be contaminated, and kids in his estate are getting sick. Deeply concerned, Dayne startss Gasileaks, a citizen-run watchdog for CSG operations. He is invited to Washington to address a huge rally of Americans opposed to 'fracking' and his campaigning takes him to Wyoming and Colorado, investigating the disastrous consequences of fracking in America. "They're ten years further down the track in the US, and what we are facing at home is an environmental catastrophe that will rival the asbestos disaster," says Dayne.
In the course of fighting for his community, Dayne sometimes skirts the law and his civil disobedience activities lead to charges of dangerous driving and public nuisance. Undeterred, Dayne will continue touring Australia throughout 2015, helping communities living with CSG to fight back and attempt to prevent the industry's spread beyond Queensland.