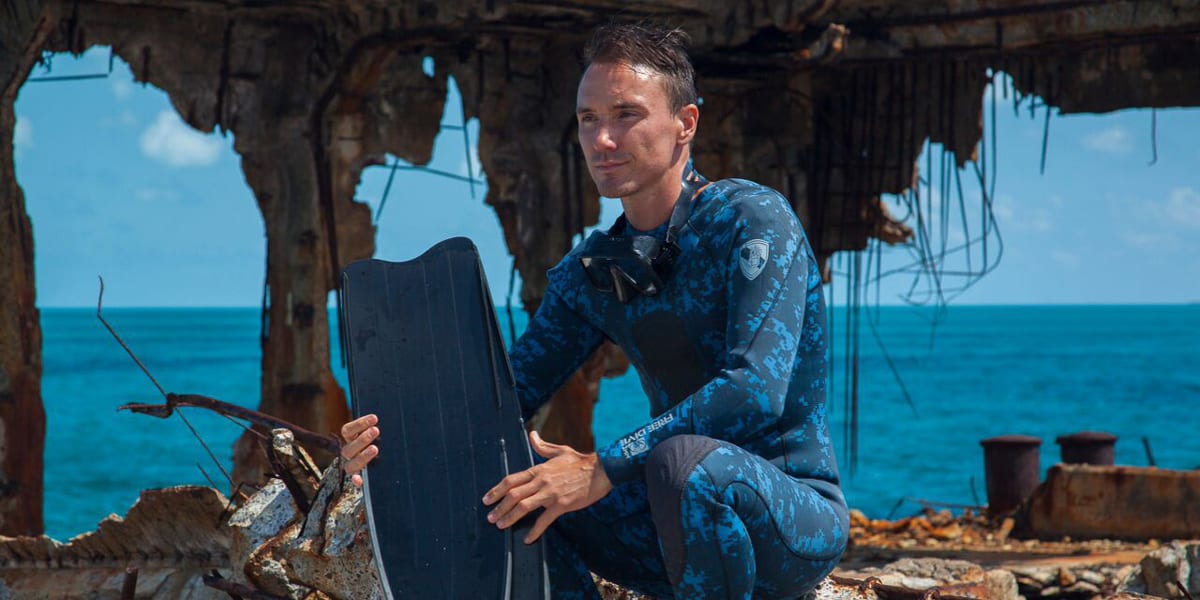 Brock Cahill Z and Face2Face host David Peck talk about Sharkwater Extinction, Rob Stewarts news film, enemies of sharks and activism, drift net fishing, policy changes and why sometimes it's easier to like animals more than people.
Synopsis
Sharkwater Extinction is a follow-up to the critically acclaimed Sharkwater, Stewart's first film, which brought the devastating issue of shark finning to the world stage. Sharkwater Extinction is a thrilling and inspiring action-packed journey. Stewart continues his courageous crusade through the oceans and across four continents to investigate the corruption behind a multibillion-dollar pirate fishing trade and massive illegal shark fin industry.
From West Africa, Spain, Panama, Costa Rica, France, and even North America, Stewart exposes the shocking truth that is leading to the extinction of our oldest remaining predator and ultimately to the destruction of our planet. Both Sharkwater and Stewart's second film Revolution (2012) had world premieres at TIFF before going on to international acclaim. Sharkwater and Revolution are still to this day the number 1 and 3 Canadian documentaries of the last 15 years. They have been awarded more than 70 international awards and viewed by over 125 million people. In January 2017, while shooting Sharkwater Extinction, Rob Stewart tragically passed away during a dive off the Florida Keys. The world was stunned by the loss of one of the most influential activists of our time. Rob risked everything in a tireless effort to educate, preserve and defend the oceans.
His impact and sacrifice are beyond measure and the producers along with a talented group of filmmakers, editors and loyal Sharkwater supporters felt compelled to continue his work and ensure the film was completed. Award-winning editor Nick Hector was given the daunting task of sifting through Rob's copious hours of footage and reams of detailed notes to create a final cut of Sharkwater Extinction. His efforts were supported by award-winning documentary filmmaker Sturla Gunnarsson who acted as a consultant to the team. "Rob spent his life defending the oceans and sharks – determined to change the world. We believe his work will continue to do so," said Brian and Sandy Stewart. "Rob had a magical way of connecting with audiences and this film is one more step in his mission to inspire action in the important fight to protect this planet for generations to come. We are pleased that Sharkwater Extinction, like Rob's previous films, will launch at TIFF before rolling out to audiences around the world."
Biography
Rob was a biologist, conservationist, activist, and filmmaker. Sharkwater Extinction follows his two internationally award-winning films, Sharkwater (2006) and Revolution (2012). Sharkwater brought the devastating issue of shark finning to the world stage. Revolution was the first feature film to expose the devastating effects that Ocean Acidification would bring: much worse than scientists had thought climate change would be.
Born in 1979 and raised in Toronto, Stewart graduated from the University of Western Ontario. He dedicated his life to conservation, saying: "Conservation is the preservation of human life on earth. And, that, above all else is worth fighting for."
He taught the world to love the oceans and their creatures and not fear sharks, through his iconic images of hugging and free diving with sharks and mantas.
For more info head to the site here.
Image Copyright: D Films Corporation Company. Used with permission.
For more information about David Peck's podcasting, writing and public speaking please visit his site here.
With thanks to producer Josh Snethlage and Mixed Media Sound.