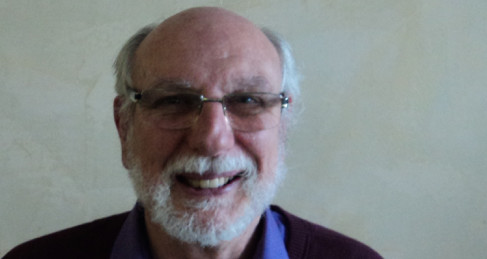 Listen today to the interview with one of my favourite people in the field of social justice, innovation and change. Hear what he has to say about perseverance, measuring the little things and structural violence and why he believes money can be dangerous.
Biography
Veteran civil society organization executive director skilled in CSO capacity building. Retired Executive Director of the John Howard Society of Ontario. Currently active in international development and global justice issues.
Instructor: Post Graduate Certificate Program, International Project Management Humber College: Member Ontario College of Social Workers and Social Service Workers. Certified Member AAETS in Acute Traumatic Stress Management. Traumatology Institute trained Compassion Fatigue Educator and Treatment Specialist.
Livingworks Institute Certified SafeTALK Trainer by Wallis Balog and graduate of Certificate in Applied Suicide Intervention Skills Training (ASIST), Suicide early intervention, safety plan and referrals.
Guest lecturer in international development, social work, criminal justice and human service administration to various school boards, colleges and universities.
Past President of the Ontario Council for International Cooperation, Past President and current Board Member of Defense for Children International – Canada, Current Deputy Chair of the Zimbabwe Inter Agency Reference Group. Current Board Member of Canadian Feed The Children Canada.
Past Board Treasurer of CUSO. Volunteer with Girl Child Network of Zimbabwe and GCN Worldwide Past Interim Manager of Communications for CUSO.
His areas of expertise include:
Organizational -voluntary sector board governance, policy development, strategic and annual planning, participatory program development, monitoring and evaluation, public engagement and sustainable funding.
Clinical -secondary traumatic stress identification, prevention, treatment.
International -structural violence analysis and reduction. He is the Part Time Program Coordinator for Management Advisory Service (Masadvise.org) in Toronto. Bill's continuing interest is the integration of the clinical, organizational and political as holistic human development.