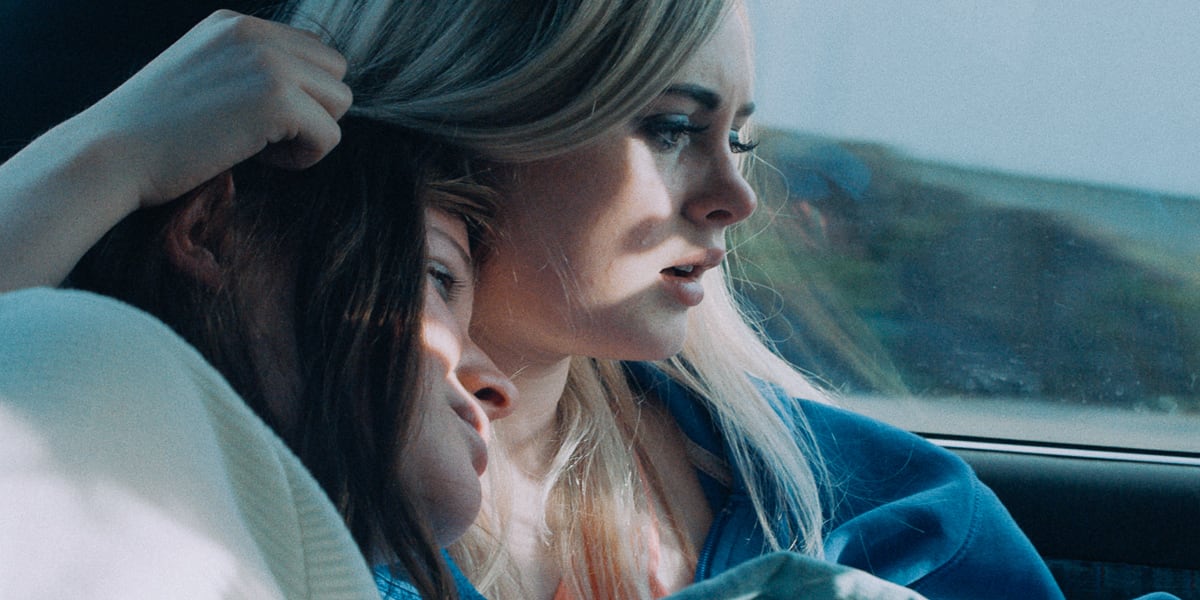 Baldvin Z and Face2Face host David Peck talk about his new beautiful and challenging new film Let me Fall, drug addiction, responsibility, life changing moments, choice and why everything we do has a consequence that can affect others.
Synopsis
Drawing on true stories and interviews with the families of addicts, this harrowing portrait of addiction follows Stella and Magnea through the decades as precarious teenage years morph into perilous adulthoods.
Told over several decades, Let Me Fall focuses on Magnea's lengthy struggle with addiction, a condition she is lured into as a teenager by hip, assured Stella, Magnea's soulmate and nemesis. The film's fractured narrative style, which bounces from present to past and back again, takes us inside the traumatic experiences leading to Magnea's dire straits. The effect is nothing less than heartbreaking.
The film is propelled by two stellar acting duos. Elín Sif Halldórsdóttir and Eyrún Björk Jakobsdóttir play Magnea and Stella as teens, with Magnea's naiveté and need for attention and Stella's ruthlessness and controlling nature evident in every bad decision. Kristín þóra Haraldsdóttir (the star of Sundance prize-winner And Breathe Normally) and Lára Jóhanna Jónsdóttir play the pair as adults. By this time, drugs have taken their toll on Magnea; she is a shadow of her former self, while Stella becomes a shell unable to address any element of her conflicted past.
Few portraits of addiction and failed friendship are as devastating as Let Me Fall, which shows in chilling detail how the vulnerable are preyed upon, particularly by those hiding behind religion. Based on true stories and interviews with the families of addicts, Let Me Fallwas also inspired by the 1980s hit Christiane F. Its unflinching view of addiction makes it one of those rare films that transcends its source material. (credit Steve Gravestock)
Biography
Award-winning Baldvin Z is one of the most prominent directors in Iceland. In the last six years Baldvin has written and directed two feature films, and directed two popular television series.
He has garnered worldwide attention with over 40 film awards, internationally, and 18 of those are Edda awards (the Icelandic Film and Television Academy Awards).
Recently he completed directing "Island Songs" for Universal Studios, and "Beyond Strength" an independent documentary. Baldvin is currently working on a new television series for Glass River.
Image Copyright: Icelandic Film Company and Baldvin Z. Used with permission.
For more information about David Peck's podcasting, writing and public speaking please visit his site here.
With thanks to producer Josh Snethlage and Mixed Media Sound.