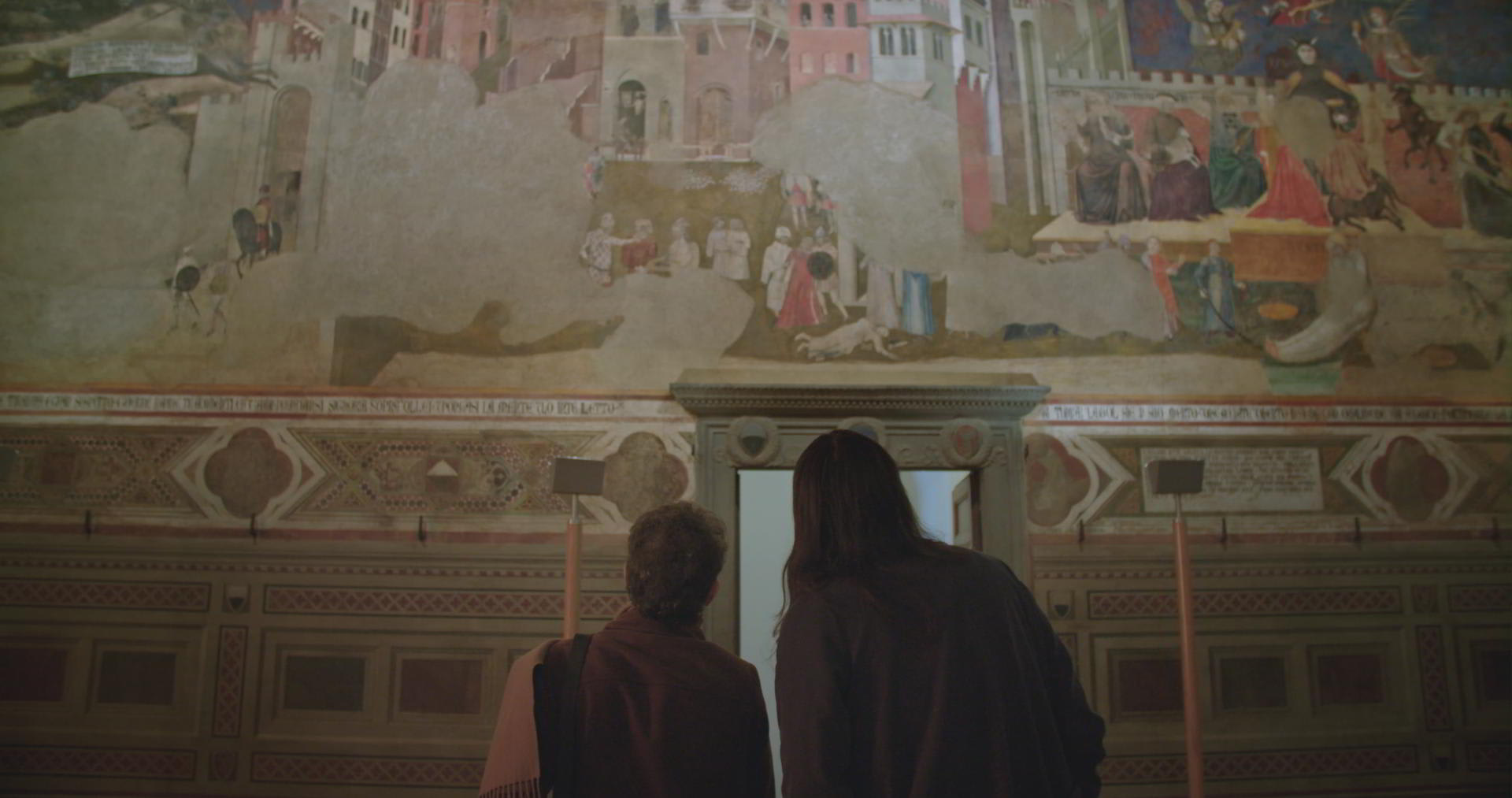 Astra Taylor and Face2Face host David Peck talk about her new film What Is Democracy, the house with the white picket fence, what its like the day after the protest, public love and activism and why we should all put on a ridiculous dress from time to time.
Synopsis
Coming at a moment of profound political and social crisis Astra's new film What Is Democracy reflects on a word we too often take for granted. What does it mean for the people to rule—and is that something we even want?
Director Astra Taylor's idiosyncratic, philosophical journey takes us from ancient Athens' groundbreaking experiment in self-government to capitalism's roots in medieval Italy; from modern-day Greece grappling with financial collapse and a mounting refugee crisis to the United States reckoning with its racist past and the growing gap between rich and poor.
Celebrated theorists Silvia Federici, Cornel West, Wendy Brown, and Angela Davis are joined by trauma surgeons, activists, factory workers, asylum seekers, former prime ministers, and others. This diverse cast confronts vital questions:  Who gets to participate in democracy? What is freedom? Can democracy even exist in an era of concentrated wealth? How can the people reclaim the power that is supposed to be theirs?
While touching on some of the most urgent issues of our day—inequality, xenophobia, education, globalization—director Astra Taylor reminds us that our challenges are not exactly new. We may think we are on the cutting edge, charting an unprecedented course, but age-old debates resurface and figures like Plato and Rousseau remain shockingly relevant to our current predicaments.
Democracy is a precious experiment, its promise still unfulfilled. But history also shows conceptual breakthroughs and collective action can produce real change. This vital film connects the past and the present, the emotional and the intellectual, the personal and the political, in order to provoke critical dialogue about our future.
Instead of providing easy answers, What Is Democracy? reminds us that wrestling with ideas is central to the ongoing struggle to rule ourselves. If we want to live in democracy, we must first ask what the word even means.
Biography
Astra Taylor is a filmmaker, writer, and political organizer.
She is the director of the philosophical documentaries What Is Democracy, Examined Life and Zizek, the author of the American Book Award winner The People's Platform, Taking Back Power and Culture in the Digital Age and a co-founder of the Debt Collective.
She has written for The New York Times, The London Review of Books, The Guardian, The Walrus, The Baffler, n+1, and many other outlets.
She is a Shuttleworth Foundation Fellow and a former touring member of the band Neutral Milk Hotel. Her new book, Democracy May Not Exist, but We'll Miss It When It's Gone, will be out from Metropolitan Books in early 2019.
For more information please head here to the NFB's website.
Image Copyright: Astra Taylor and NFB. Used with permission.
For more information about David Peck's podcasting, writing and public speaking please visit his site here.
With thanks to producer Josh Snethlage and Mixed Media Sound.
Podcast: Play in new window | Download