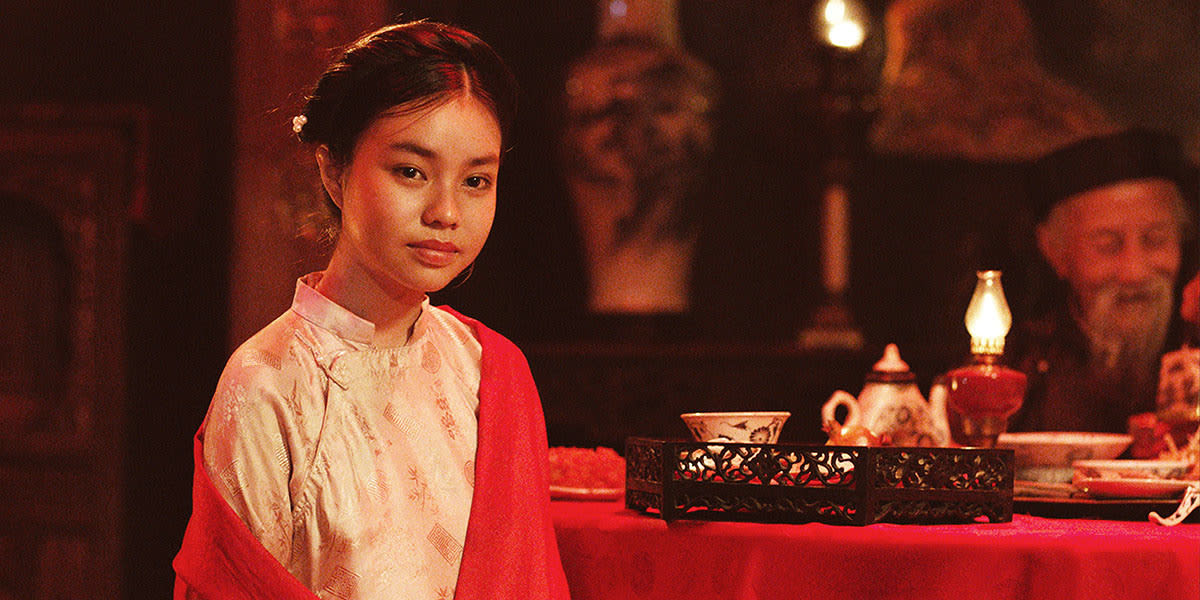 Ash Mayfair and Face2Face host David Peck talk about her new film 'The Third Wife,' sexual, historical and political context, choice and options, forced marriage and how the personal becomes universal.
Synopsis
In the late 19th century in rural Vietnam, Fourteen-year-old May is given away in an arranged marriage as payment for her father's debt. On her wedding day she becomes the third wife to her older husband, Hung. After the wedding night, May learns that she can only gain status by asserting herself, not just as a sexual being, but also as a woman who can and will give birth to a male child. May also learns how she can find her position between the other two wives and how to navigate the expectation placed on them by the family.
May finally comes to an understanding of the brutal truth. The options available to her are few and far between. The arrival of her child, a baby girl, makes this struggle imminent. As May observes the unfolding tragedy of forbidden love and its devastating consequences, she must make a choice, to either carry on in silence and safety, or forge a way towards personal freedom.
Biography
Ash Mayfair was born & grown up in Vietnam, she received an MFA in filmmaking from NYU. Ash's short films, 'The Silver Man,' 'Sam,' 'Heart of a Doll,' 'Grasshoppers,' 'Lupo, 'Walking the Dead,' and 'No Exit' have been shown by numerous international film festivals. 'The Third Wife' is her first feature film.
The screenplay won the Spike Lee Production Fund 2014 and was on the NYU Purple List 2015 for the best screenplays written by graduates. 'The Third Wife' also won the Grand Prix at Autumn Meeting Lab 2015 in Vietnam and the Best Award for a non-Hong Kong project at the Hong Kong Asia Film Financing Forum 2016. In 2017, the project is also among the 10 films selected to be presented at IFP (Independent Filmmakers Project), New York 2017.
Image Copyright: Mayfair Pictures and Ash Mayfair. Used with permission.
For more information about David Peck's podcasting, writing and public speaking please visit his site here.
With thanks to producer Josh Snethlage and Mixed Media Sound.