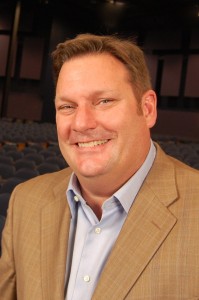 Listen in on Anthony as he talks about how he has remade himself over and over again. He'll provide some insight on busyness versus getting things done, entrepreneurship, lateral career moves, metaphors and communication tools, and why if you're going to dive into a task you better be willing to "live and breathe it" for awhile.
Biography
"As a corporate entertainer for over 25 years performing across North America, developing my communication and people skills to their highest degree has been my fascination. Being my best self, constantly developing my natural strengths, empowers me to do my job with confidence and success.  I love my job.  It never gets old because I am always learning and growing. I enjoy sharing practical tips about tapping into your inner magic, maximizing your personal impact and communicating more confidently and effectively."
So says Anthony Lindan a Toronto-based team builder, keynote speaker and corporate magician. Anthony's eclectic work experience includes being a Club Med G.O., a radio news reporter/anchor, a marketing consultant and a media analyst. Since 1997 he has run Anthony Lindan Productions focusing on corporate training and entertainment marketing.
Anthony Lindan is a graduate of Queen's University and Seneca College and is a member of CAPS – The Canadian Association of Professional Speakers.
To find out more and to book Anthony visit: