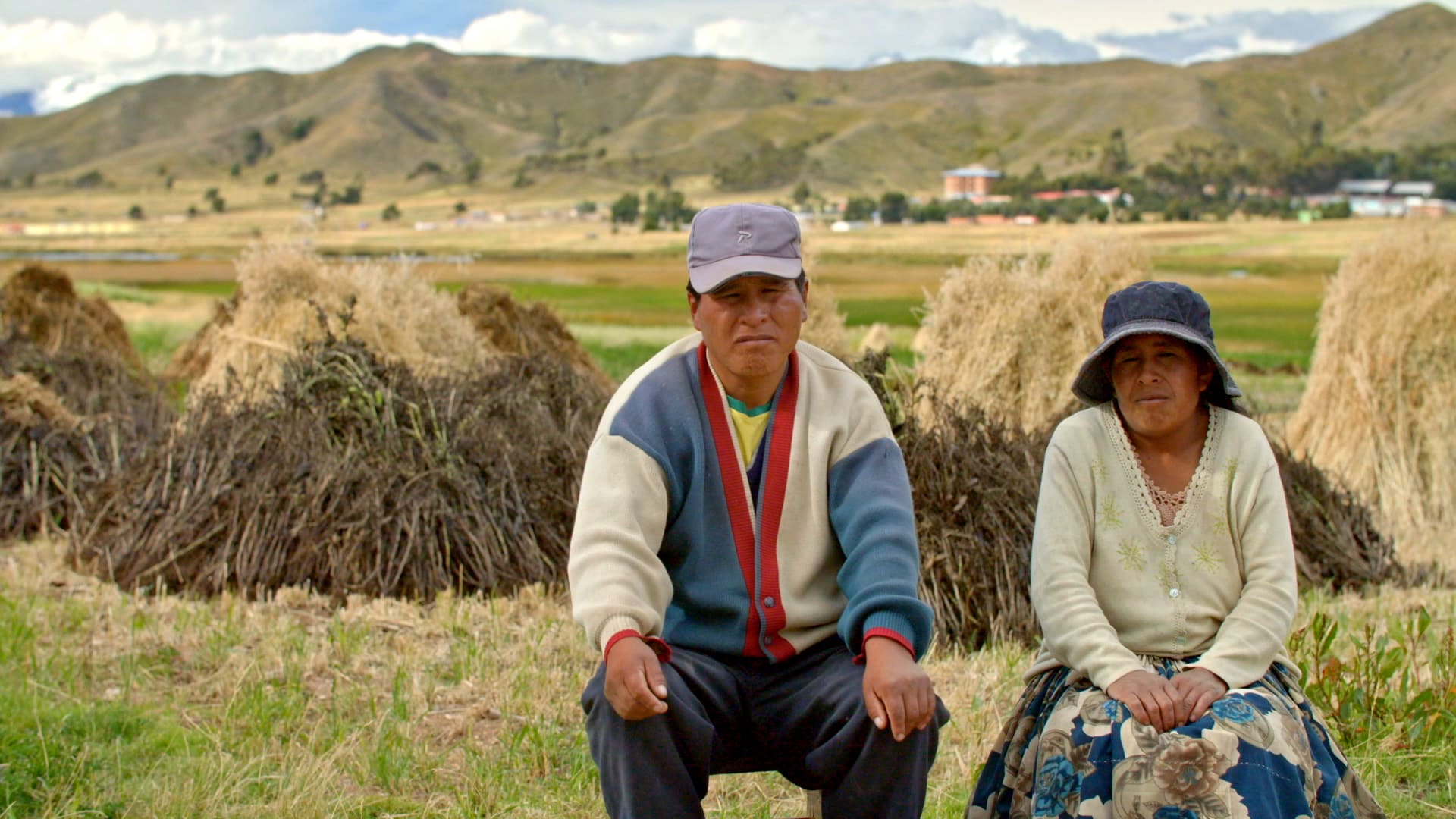 Ann Shin and Face2Face host David Peck talk about her important new film The Superfood Chain, ghetto gardens, sustainability, local versus fair trade, the butterfly effect and crossing into other cultures.
Synopsis
Are so called superfoods really that great for you? And how does the burgeoning global demand impact the indigenous cultures who grow the food and depend on it as a staple? 'The Superfood Chain' is a beautiful cinematic documentary that investigates how the super food industry affects the lives of farming families from Bolivia, Ethiopia, Philippines, and Haida Gwaii.
Every year, the western world is introduced to a new 'superfood' that boasts extraordinary nutritional features, and year after year we buy them. The Superfood Chain is a feature documentary that explores the facts and myths behind superfoods, and reveals the ripple effect of the 'Superfood' industry on farming and fishing families around the world. Shot on location in four countries, the TVO produced film features the lush landscapes of Bolivia, Ethiopia, Philippines, and Haida Gwaii in Canada, following four farming and fishing families. The documentary examines the larger issues around globalization of superfoods, including unintended effects on food security and health, sustainable farming, and fair trade food practices and provides an opportunist to learn more about the good food revolution.
DIRECTOR'S STATEMENT
When I became a mom, I became hyper aware of the food I was feeding my family. I wanted the very best for them and so whenever a new superfood came to market, I'd buy it and serve it up, no questions asked. But when my six-year-old daughter asked me where her quinoa crusted salmon came from, I had no answers. When I started to look into it, what I discovered was eye-opening.
While superfoods have become a globalized trend, few people know if they're really that great for you, and even fewer realize the profound impact that the superfood industry has on the farmers who produce them and the indigenous communities who rely on them as a staple food. The Superfood Chain takes a closer look at the superfoods we eat as well as the lives of superfood producing families around the world.
In this film, I travel to meet superfood farmers and fisherfolk, to witness firsthand the impact the world's obsession with superfoods. How have their lives changed since the superfood boom? How have their diets changed? And what can we do as consumers to help sustainable practices in farming and fishing communities?
Biography
Ann Shin is an award-winning Director and Producer known for beautiful, compelling documentary films, series and innovative interactive projects. Her films and series have aired on CBC, TVO, HBO, ABC, CBC The Documentary Channel, Discovery Channel, HGTV, History Channel, SLICE.
Her latest film, 'My Enemy, My Brother' won Grand Jury Prize at SDAIFF , the short version was shortlisted for a 2016 Academy Award, and nominated for an Emmy. Her cross-platform project 'The Defector' film won Best Documentary and Best Documentary Director at the Canadian Screen Awards. The Defector Interactive won the FITC Award, the Canadian Digi Award, and at the SXSW Interactive Festival. The Four Seasons Mosaic was a Gemini nominee for Best Performance Doc. Other credits include Chris Award-winning 'The Roswell Incident', 'Western Eyes', and 'Almost Real: Connecting in a Wired World'.
Image Copyright: Fathom Film Group and Ann Shin. Used with permission.
For more information about David Peck's podcasting, writing and public speaking please visit his site here.
With thanks to producer Josh Snethlage and Mixed Media Sound.