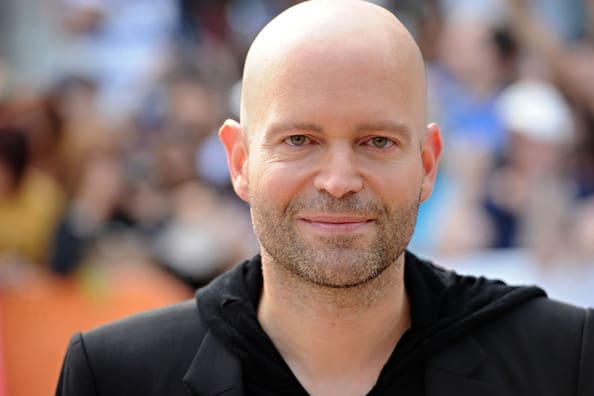 Marc and I talk about his new film All I See Is You, broken relationships, our shifting attention, expectations, loneliness and why it's so important to realize that sometimes all we have is each other.
For more information about TIFF go here.
Synopsis
Blake Lively (The Shallows) and Jason Clarke (Zero Dark Thirty) star in this thriller from director Marc Forster (Monster's Ball,World War Z), about a blind woman who regains her sight and begins to discover disturbing new details about her marriage and her life.
Marriages are a delicate psychological interplay between two people, and there's no shortage of stories about how that connection is altered when things take a turn for the worse. But this insightful new drama is about a married couple who face unexpected challenges when their circumstances seemingly change for the better.
https://www.youtube.com/watch?v=cDqNt91zzCQ
James (Jason Clarke) and Gina (Blake Lively) are a happily married couple living in Bangkok. Gina has been virtually blind since the childhood car crash that destroyed her sight and killed her parents. Despite her difficulties, Gina lives a full life, depending on James for help navigating the raucous bustle of the city.
When Gina has the opportunity to have sight-restoring surgery on her right eye, she jumps at the chance. After the procedure, her world is changed. Not only does she see everything around her, but she sees herself in a new light. Their lives change in a million ways both large and small, and James' surprising response to the new status quo will reveal the troubling power dynamics underpinning their relationship.
With the collaboration of cinematographer Matthias Koenigswieser and a standout sound design team, director Marc Forster lets us experience the world as Gina does at all the different stages of her sight's recovery. Boasting finely tuned technique that augments our understanding of the characters' emotional arcs, All I See Is You is a truly cinematic and moving experience.
Biography
Marc Forster was born in Germany and raised in Switzerland. He studied film at New York University. His films include Monster's Ball, Finding Neverland, Stranger than Fiction, which screened at the Festival, The Kite Runner, Quantum of Solace, and World War Z.
Podcast: Play in new window | Download