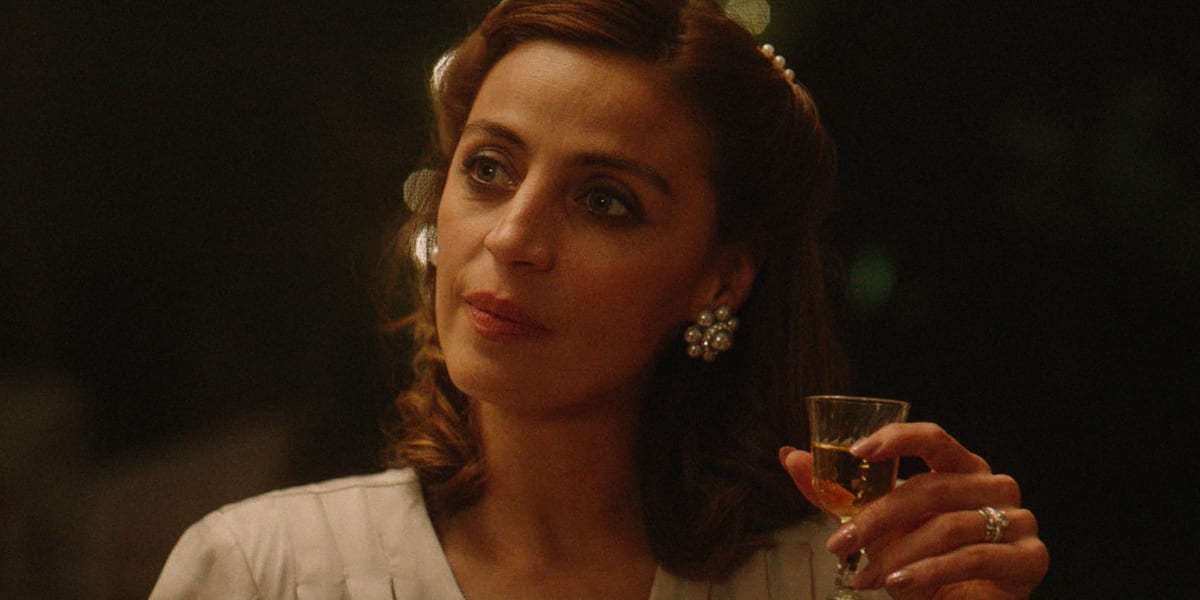 Alejandra Marquez Arbella, Ilse Salas and Face2Face host David Peck talk about her new film 'The Good Girls,' sexual, historical and political context, choice and options, forced marriage and how the personal becomes universal.
Synopsis
A well-to-do socialite and her husband must wrestle with the impact of Mexico's 1982 economic crisis. In her elegant new film Alejandra Márquez Abella shines a crystalline light on the mores of Mexico's upper middle class during the country's debt crisis of 1982. As her camera glides through the monied world of the wives and fiancées of the well to do, she captures, with rigour, humour, and irony the details, subtle glances and muted conversations that determine the pecking order within the wealthy circles.
Sofia and Fernando have it all — money, status, beautiful houses, servants. Fernando has inherited all his wealth, acquired by his father with the help of his uncle Javier. At dinner one night, Javier announces he is stepping aside. There are a few dark clouds on the horizon: their American business associates have backed out of a deal, and the President of Mexico has just appeared on television with ominous news about the economy. Initially, their world remains untroubled. Sofia watches with slight hauteur as two new arrivistes, a young woman and her rather gauche husband, try to enter her social circle. But gradually cracks appear in Sofia and Fernando's manicured lives, as the social and economic order starts to shift around them.
Márquez Abella captures all of the interplay with complete assurance. Her film is perfectly cast, beautifully framed, and carefully observed – décor, clothes, setting. Nothing is out of place in this insightful, quasi-tragic look at a time that has many parallels in the present
The film is inspired by the books of the famous Mexican contemporary writer, María Guadalupe Loaeza Tovar. She wrote about 40 books, portraying the Mexican upper class including Las Niñas Bien, Las Reinas de Polanco, Debo, Luego Sufro and Compro, Luego Existo. With her usual wit and poignancy, Guadalupe Loaeza delivers a series of stories as entertaining as they are revealing. She is a famous chronicler, an astute observer and a sharp critic of the Mexican bourgeoisie and the pos-1985 democratization of Mexico. At first, the characters and situations seem to simply be imaginations and stories made up by the author. However, one can take a look at Mexico's history of the past three decades and realize that everything described is a part of the national, tragic reality. The men and women throughout these pages are representative of a particular social sector whose habits, attitudes, and behaviors are described with meticulous realism.
Biography
Alejandra Marquez Abella was born in San Luis Potosí, Mexico, raised in Mexico City. She studied filmmaking at Centre d'Estudis Cinematographics de Catalunya in Barcelona.
Her short '5 Memories' was exhibited in over 140 festivals around the world. 'Semanta Santa,' her first feature, premiered at Toronto International Film Festival and visited festivals such as SXSW and Karlovy Vary. 'The Good Girls' is her second feature.
Image Copyright: Woo Films and Alejandra Marquez Arbella. Used with permission.
For more information about David Peck's podcasting, writing and public speaking please visit his site here.
With thanks to producer Josh Snethlage and Mixed Media Sound.