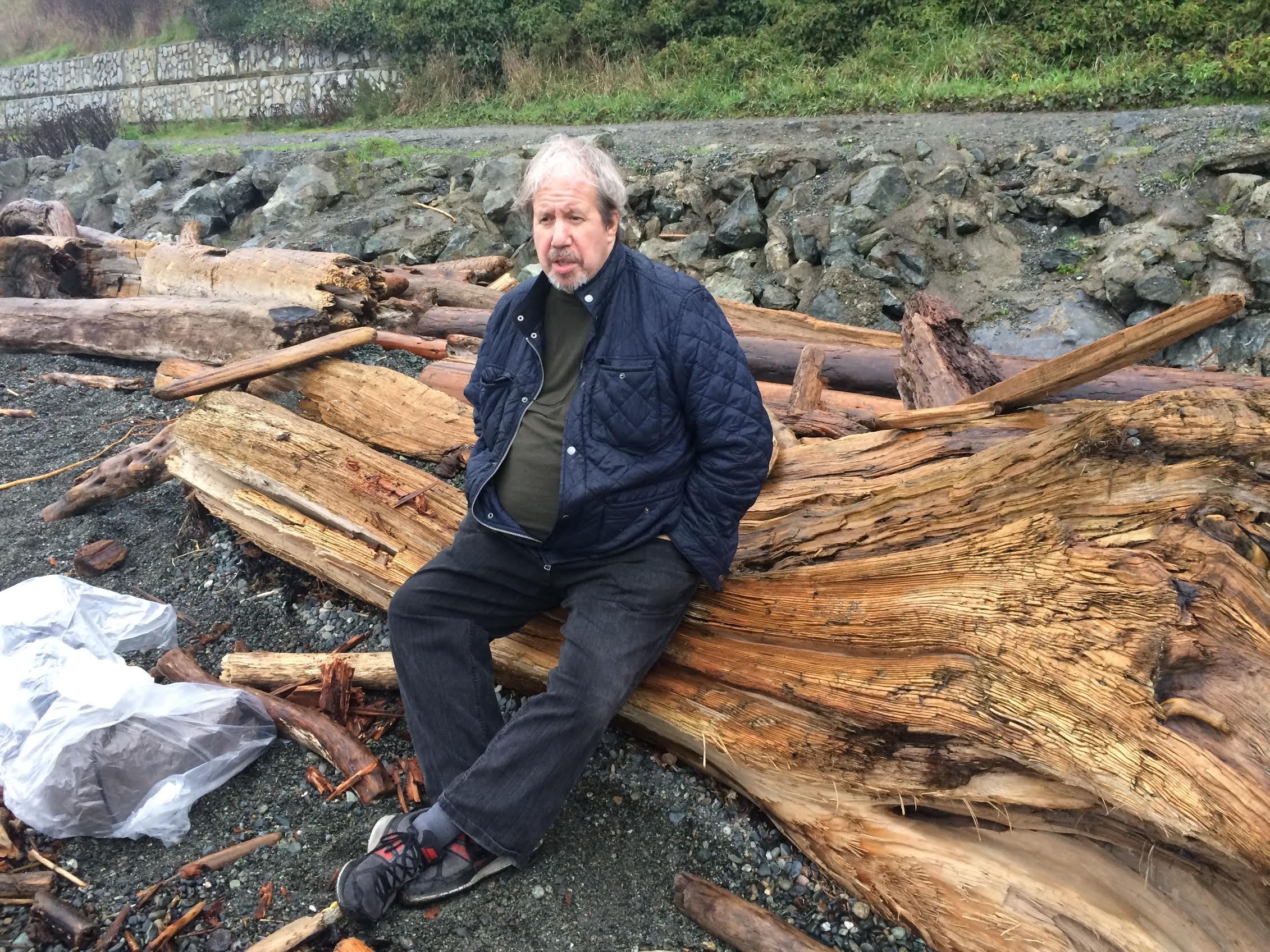 Alan talks about his new film Hurt about Steve Fonyo. It's a fascinating, beautiful and tragic story. Alan talks about the project, cognitive dissonance, brokenness and why he made the film.
Film Synopsis
First, Terry Fox turned personal tragedy into triumph, and then back into tragedy, with his 1980 "Marathon of Hope."  That was followed by Steve Fonyo's coast-to-coast 1984/85 "Journey for Lives" that kept the spirit alive. Three decades later, we are left with an inspiring memory, a tarnished hero, and a thriving charitable foundation.
The stories of Fox and Hansen have been told and retold with no detail left unpolished. Steve Fonyo is different.  He is the discredited hero who kinder souls refer to as the "Canadian Icarus." Other characterizations are equally vivid, but far less charitable. His step-by-step fall from national grace has been widely documented in the news with all the charm of a police report.
But the decline ironically started much earlier, back before his first run.
At that time he was a burgeoning national hero who needed to be protected from his own bad publicity. But fall, he did, publicly and personally, and that is not the substance of HURT.
Event reportage is not what writer/director Alan Zweig does in his documentaries.
This is portraiture. This is Steve Fonyo, now, having simmered for three decades in the wastes of his accomplishments, while continuously confronted with the cultural immortality of Terry Fox, who still, even though he died at the age of 23, generates his own pattern of economics.
HURT is significant because it showcases resilience, not only the kind that kept an 18-year-old cancer survivor running the equivalent of a half marathon a day for 400 days for 7924 km., but also kept him from sinking beneath the waves through a coke addiction, excessive drinking, surviving East Hastings, numerous stints in jail, having his prosthetic leg stolen, and being beaten and stabbed multiple times.
Steve Fonyo takes Nietzsche's 'what doesn't kill me' to an entirely new level.
Biography
Alan Zweig's grandparents came to Canada at the turn of the 20th century, from Poland and the Ukraine respectively. They came, like all immigrants, to make a better life for their children. One grandfather went on to run the gum and newspaper concession at the old Ford Hotel near the Toronto Bus Station. The other opened a furrier shop one month before the crash of 1929. But their hard work paid off anyway and their children succeeded, thus clearing the way for Alan's generation to turn their back on all that comfort and return to the poverty of their grandparents. In Alan's case he chose the film business.
In Canada he went to film school at Sheridan College in the 70s, where he fell in love with filmmaking. In the next 25 years he drove a cab, worked on film crews in the transport department, acted in a few short films, wrote a few episodes of television and finished three shorts and one feature film, all dramas. Of those four films the only one he will admit to is Stealing Images, which won the prize for best short film at the Toronto Film Festival in 1989.
In 2000 though, he snatched victory from the jaws of failure with Vinyl, his first documentary which has gone on to become a cult film and in 2013 was included in Pitchfork Magazine's list of 20 Essential Music Documentaries.
After Vinyl he made two more personal docs, which altogether became known as his trilogy of "mirror films."
His next film A Hard Name won 2010's Genie for Best Canadian Feature documentary. And two films after that, his film When Jews Were Funny premiered at TIFF and went on to win the prize for Best Canadian Feature.
Over the years he has enjoyed retrospectives at Hot Docs, the Winnipeg Cinematheque and on TVO. HURT is his seventh feature documentary.
He lives in Toronto's west end with his wife and young daughter.
For more info on the movie and Alan check out the website here.
Friend Alan on Facebook and follow him on Twitter